Start your journey to true self-awakening
It's a question humanity has asked since the beginning of time. But in the distraction of life, we can often move further away from the answer than towards it. We lose ourselves and end up identifying with our ego. But in this surface existence, something is missing. You can feel it, can't you? The yearning to be more real, true, complete? The desire to find out why you are here?
Satori is both a retreat and an experience. It is a radical change in perspective and a journey into self-inquiry and enlightenment. It is an exploration into your true nature and a process of discovery that helps you look deep into your heart and belly to see and feel what is preventing you from being who you really are.
While Satori is therapeutic, it is not therapy, and it doesn't have the goal of finding temporary solutions to daily problems, even though it will give you a different perspective on those problems. Satori aims to dissolve the identification with the ego, which is the only cause of problems.
Satori opens and unsettles the mechanism that destroys the present by repeating the past, allowing you to liberate yourself from who you are not – your ego – and create an authentic self-experience. But most of all it is about love, the love you can have for yourself because you are all there is in every moment.
" Satori is like lightning -- you can see a glimpse of the whole, all that is there, and then it disappears. But you will not be the same again. It is not final enlightenment, but a great step towards it. Now you know. You have had a glimpse, now you can search for more of it. You have tasted it, now buddhas will become meaningful. " - Osho
Set in a nourishing environment deep in nature, the 7-day Satori retreat provides the opportunity to detox both physically and emotionally as you begin your journey of self-discovery.
Daily contemplation assignments are designed and structured to supportively take you to the next step in your inner understanding and deepen your awareness. Through an intense, honest, open and compassionate inquiry you will meditate on existential questions like, "What is life? What is love? What is truth? What is beauty? What is surrender?" and others.
Throughout Satori you will uncover how you abandon yourself with each person you are with and how your authentic self is compromised as you adapt to get love, approval, and recognition. No other process reveals so vividly the 'games' we continually play; Satori illuminates the way for real liberation.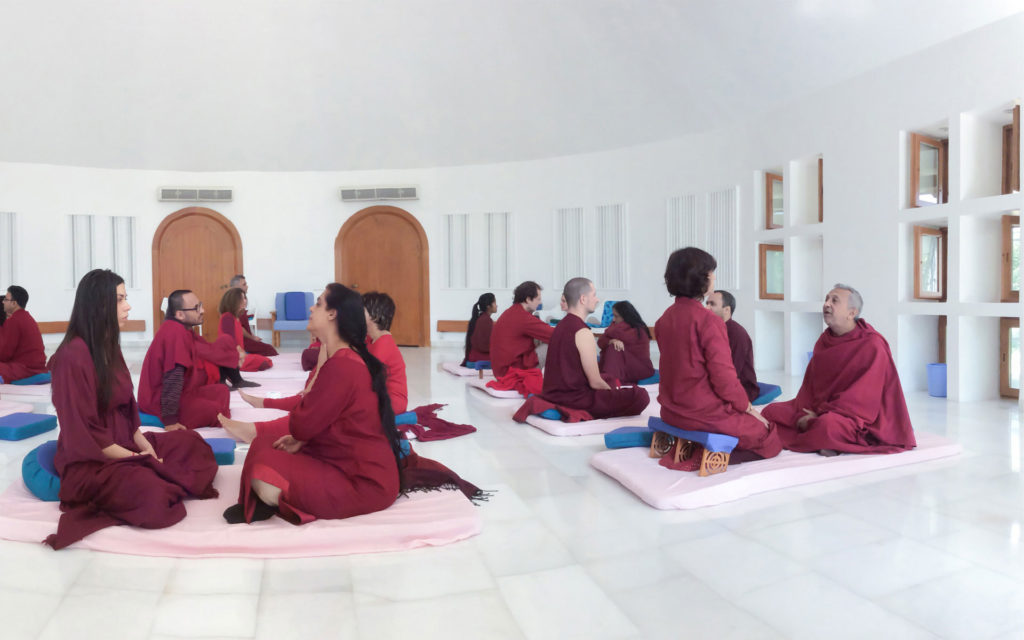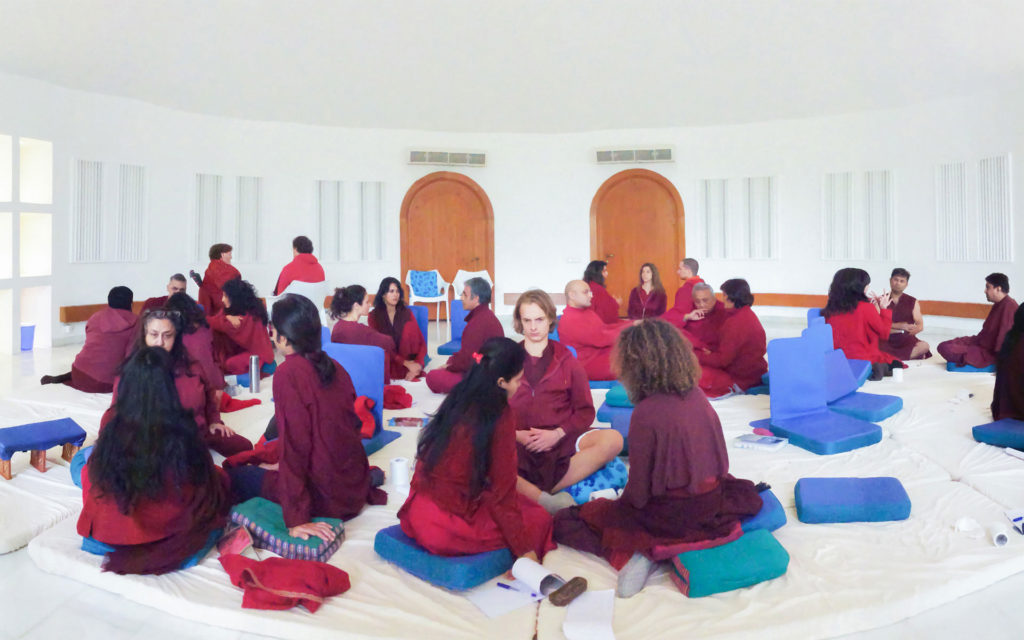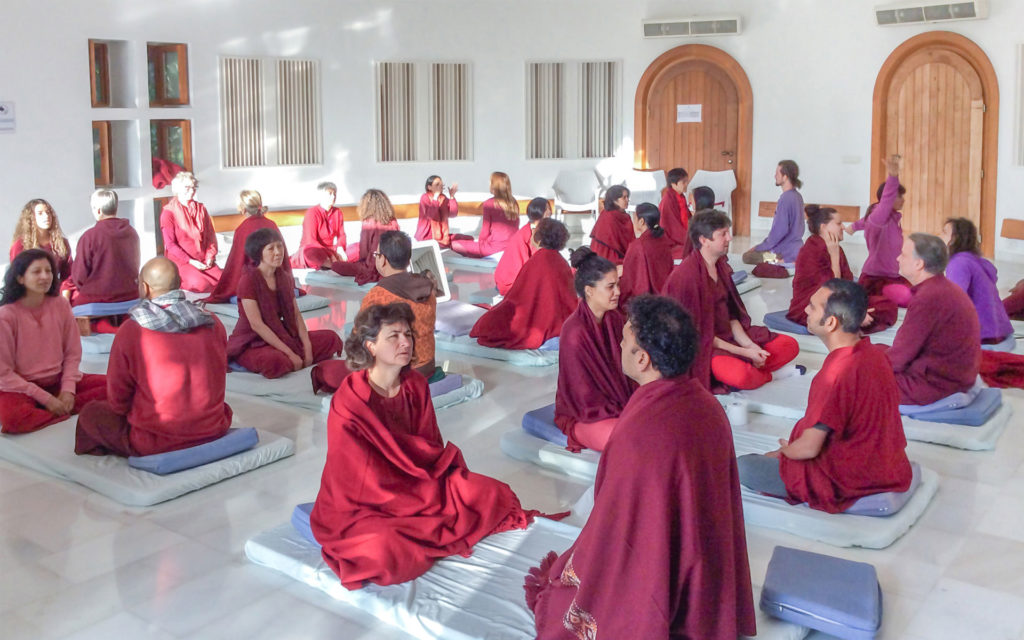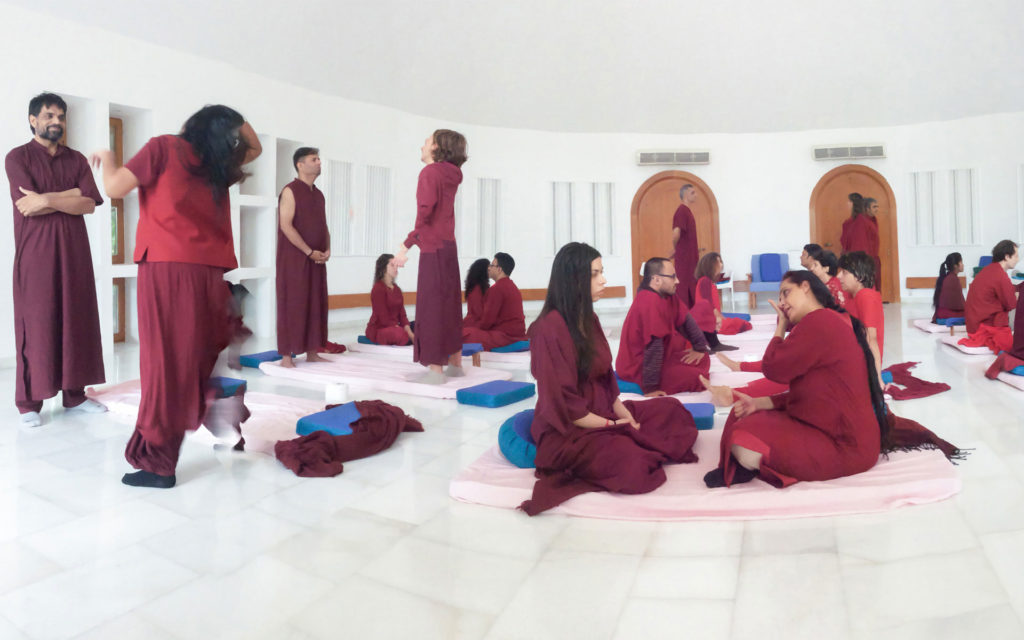 Satori ​​Retreat ​in Osho Nisarga, Dharamsala, India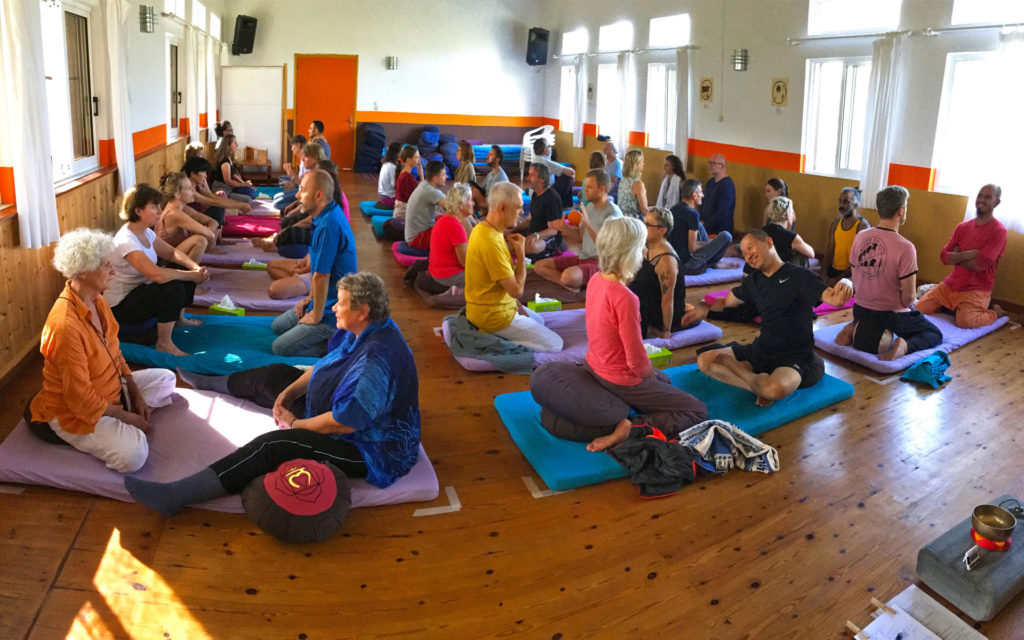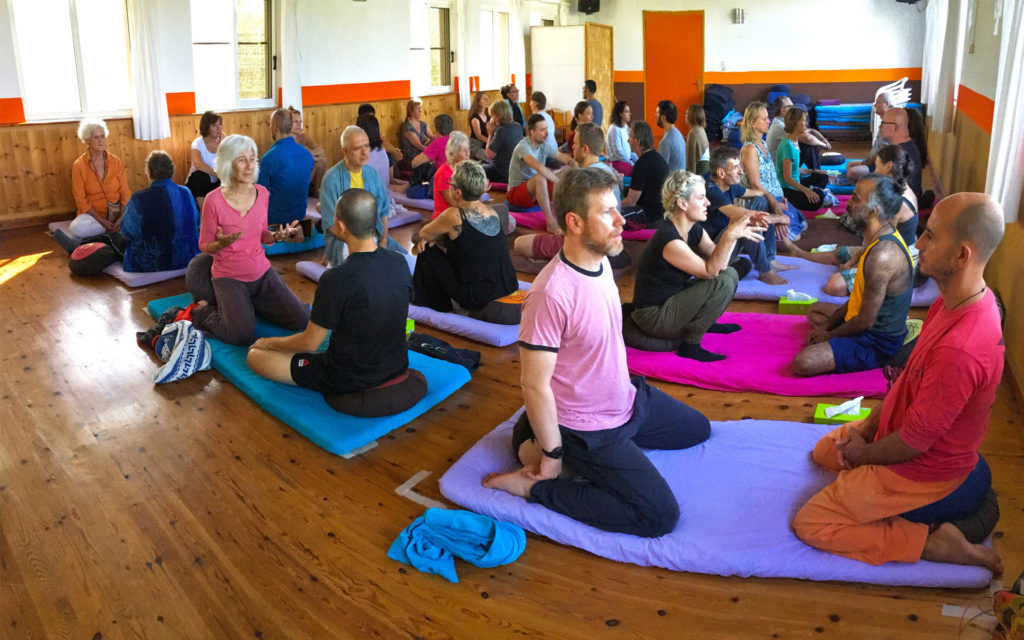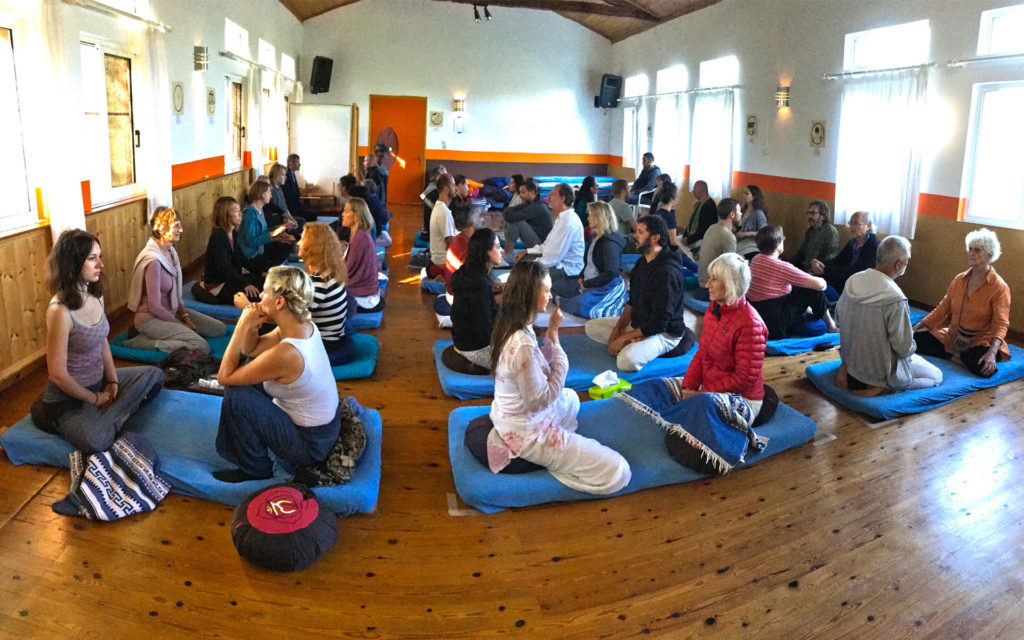 Satori ​​Retreat, Corfu, Greece – October 2017
"Ten years have passed since I first met Avikal. Somebody talked to me about an intensive program. I don't exaggerate when I say that my first seven days Satori totally changed the awareness of myself and of my life. The understandings I had during and after the retreat showed a kind of quality and of clearness I had never known before."
Giancarlo Ghidesi CEO REM Tech, Italy
"Every time I have done 'Satori', it was like an entrance door to remind myself, what it is that really gives my life meaning and depth, which I easily tend to forget in my busy daily working schedules. Being guided by the different koans is like pulling all the curtains aside, which are blocking the way for me to really look inside. As a Medical Doctor , mostly busy with problems of other people, in the beginning it is always a bit of a struggle for me to turn my focus inwards and face whatever is there. Just as in real life, moving through all the blissful ups and the depressing downs, at one point the balance of not being identified with the ups nor with the downs unfolds like an inexpressible relaxation."
"My introduction to Avikal was a one-on-one session a few months after my partner died suddenly. Avikal's total presence gave me permission to show my confusion and grief, and he delivered simple and effective support. I have since completed the Satori Retreat and other Integral Being workshops. The first Satori was a delight, applying the technique diligently I encountered myself! Subsequent workshops enabled a deeper and more mindful approach to self-inquiry and self-realisation. Avikal's authenticity, integrity and commitment to this valuable work is unequivocal."
Recruitment Consultant, Australia
Avikal is a mystic and an internationally renowned teacher and speaker on The Dimensions of Being (Essence), Enneagram, Martial Arts, Tantra and conflict management and resolution. As the founder and director of the Integral Being Institute which operates throughout Europe, Asia, and Australia, Avikal leads retreats like Satori, to help participants experience radical self-inquiry and live free of the filters of conditioning.
With more than 35 years experience in Zen and Advaita, Avikal has developed an original and innovative approach to the work with the Inner Judge, and his pursuit, love, and passion for the Truth is evident and accessible throughout his teachings. His direct, yet fresh, down-to-earth and insightful style facilitates awakening, helping you walk away knowing your true self.
Avikal is also an author of three books:
The 7-day Satori Retreat is held at Swami's Yoga Retreat, located in North West Sydney. It's only 50 minutes by car from the CBD. Enjoy the calm and peaceful accommodations and facilities set on 60 acres (24 hectares) of natural vegetation. Prices include all meals and accommodation in a double room. The maximum number of participants will be 30.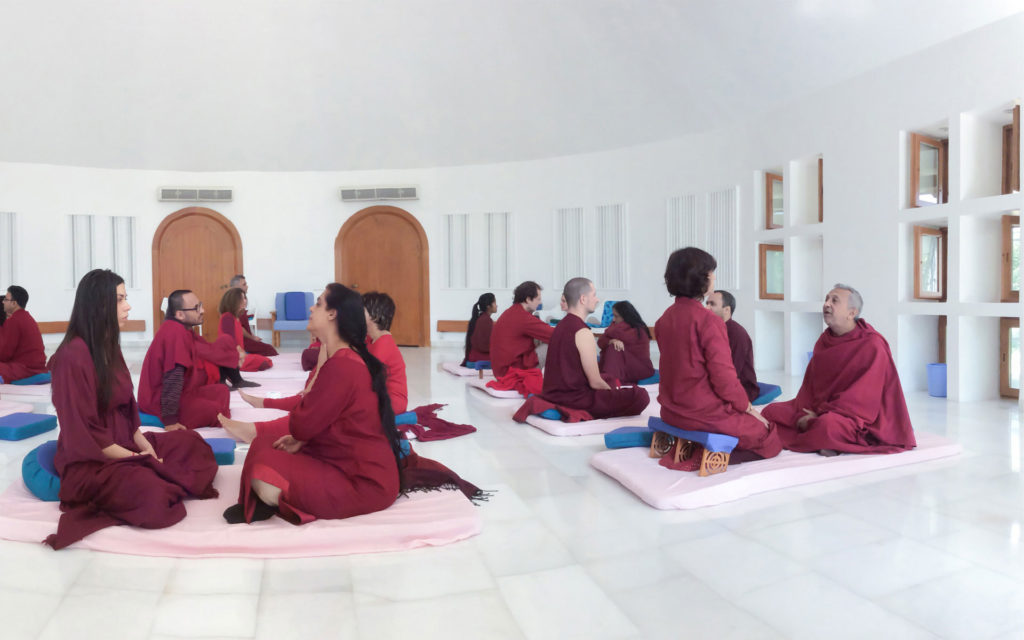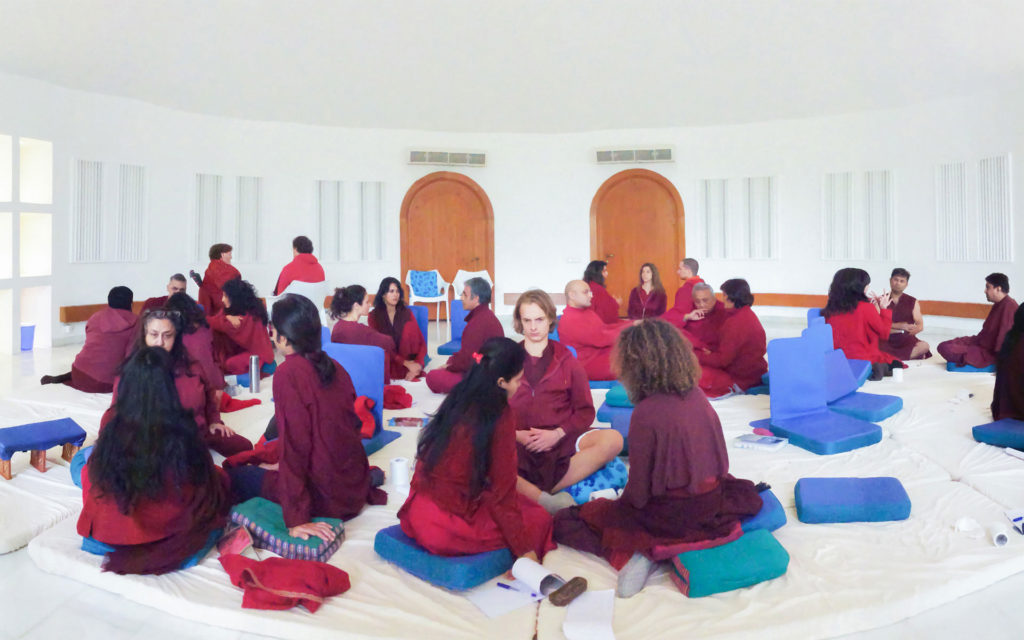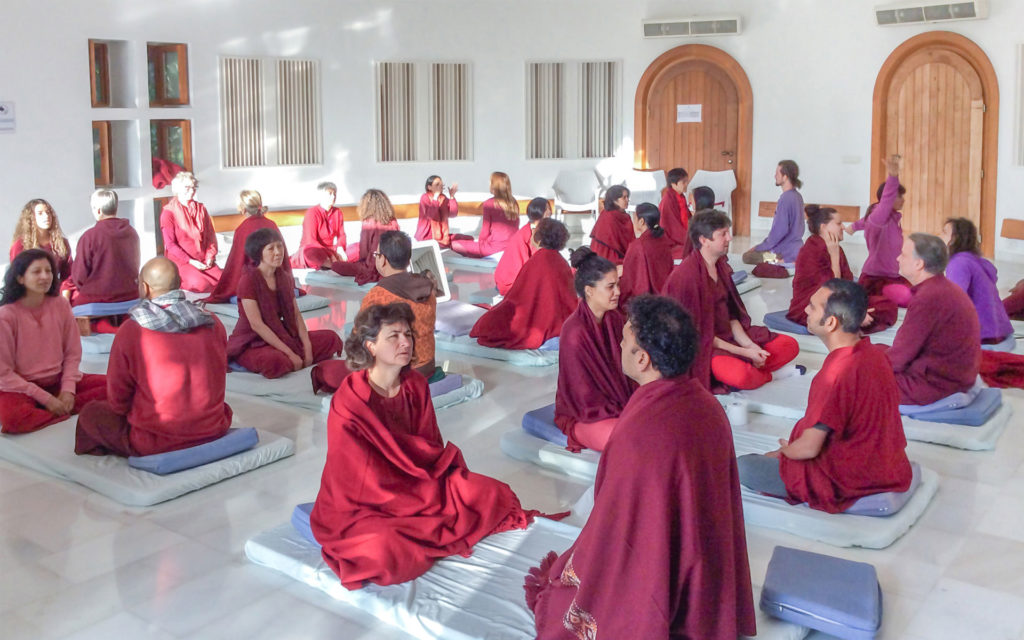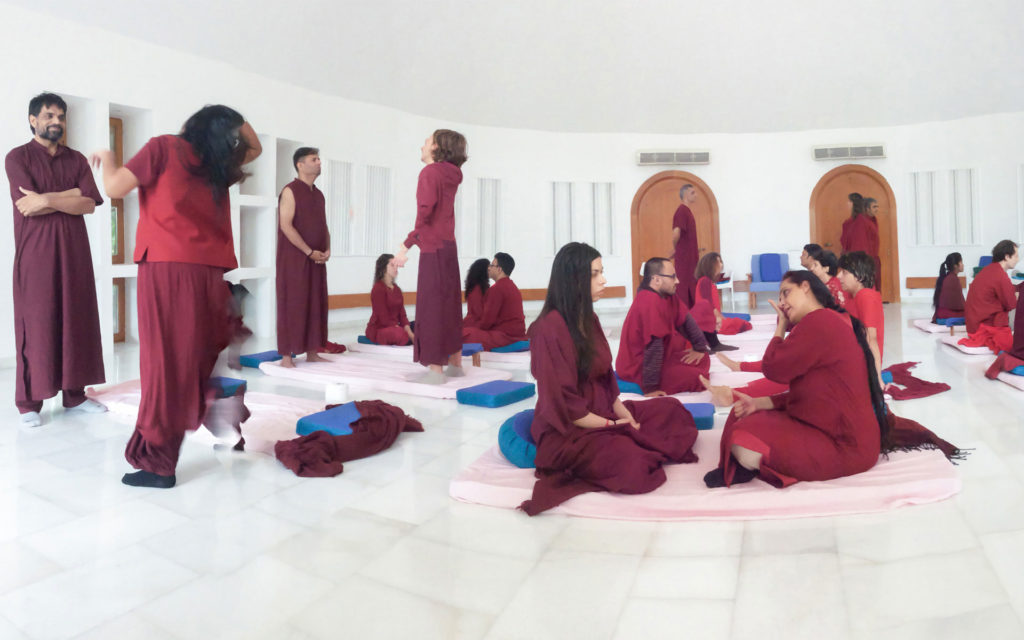 Date: September 2021, 3rd (19:00 pm) – 10th (14:00 pm) Time: 17:00 pm for check-in on September 2021, 3rd Venue: Swami's Yoga Retreat, 183 Pitt Town Rd, Kenthurst, NSW 2156, Australia
There is no greater discovery to be made in life than the discovery of your true self. Start your journey of awakening today. Email integral.being.eternal@gmail.com
What do past participants have to say about Satori?
If you are looking for Satori Retreats in Europe, India, America and other countries please go to: